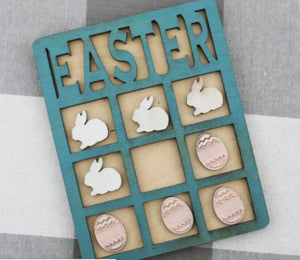 A fun addition to add to Easter baskets or to give as treats to a class or team, etc.
Roughly 5.5 by 7 inches. 
They come unpainted. They could be painted or colored by the kids who receive them for a fun art activity to have a personalized tic tac toe game.